On August 31, 1997, the world was shocked by the violent death of Princess Diana, and it was a heartbreaking moment as the world mourned for a woman with a kind heart who inspired many with her generous works of charity. At 36 years old, Diana died in a car crash in a Paris tunnel after being pursued by paparazzi.
---
The accident left Diana grievously injured, but there was one person who happened to be by her side the moment she said her last words. French firefighter Xavier Gourmelon had been present at the site of the accident and happened to be the last person Diana who saw before she fell into a coma.
In an interview with Good Morning Britain, Xavier recalled that when he arrived at the scene, people were unaware that the person involved in the accident was Princess Diana. He said, "Nobody knew it was her; no one recognized her. As I approached, there was a blonde person sitting on the floor."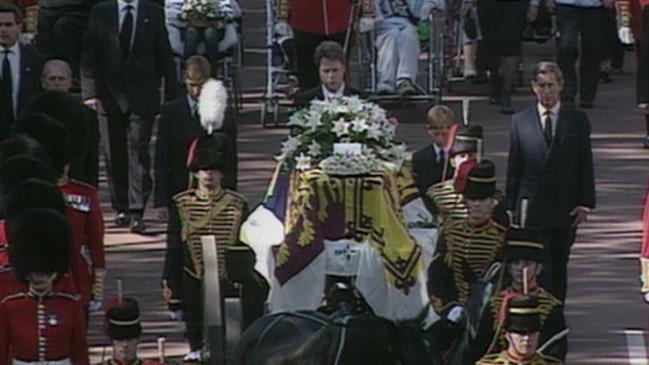 "She regained consciousness and looked at me and said, 'Oh, my God, what's happened?'" He continued, "[She was] a bit agitated, I tried to calm her down and tell her we'd look after her, and she fell into a coma again." Xavier also added that the death of Diana came as a shock to him.
Upon arriving and looking at Diana, he believed that the princess would survive the accident. However, at around 4am Diana was declared dead at the hospital. Another person who was present with Diana when she was taking her final breath was Colin Tebbutt, Princess Diana's driver.
Colin was the first one to arrive at Pitié-Salpêtrière Hospital and could see the chaos outside the hospital when people heard that the Princess was involved in an accident. He believes, that the "heat of the day" had taken a toll on "the most beautiful woman in the world".
But Colin did not want people to remember Princess Diana in the state in which she was brought to the hospital. It is then that he decided to carry out his final task. He wanted to ensure that Diana looked her best for her family and ex-husband, who were arriving to escort the body home. This lead to Colin making a decision he otherwise wouldn't have.
Colin invited a French undertaker to do makeup for Princess Diana despite being well aware of the tradition that states only royal undertakers can deal with a member of the Royal family. Diana's butler Paul Burrell then did her hair and put a rosary on the bed.
But the mayhem did not end there as Colin clearly remembers the unacceptable behavior of the media and people who wanted to catch a glimpse of Diana. There were people climbing on the roof and parades of strangers that just kept rushing into the hospital, which got out of hand.
Colin also recalls locals in France applauding as the body of Princess Diana was driven to a military airfield. However, back in London, there was a different scene, as millions of people sobbed and the place was silent as everyone was mourning the death of their princess.
For the 20th death anniversary of Princess Diana, her sons Prince William and Prince Harry paid tribute to her by touring the newly named White Garden at Kensington Palace. The garden was replanted in honor of the late Princess. The entire garden is filled with white roses, lilies, gladioli, and cosmos flowers.
The flowers were used as a representation of her charitable work and her unforgettable style, including the famous white "Elvis" Catherine Walker dress. A statement from Kensington Palace said, "The engagement will allow the Princes to pay tribute to the life and work of their mother the day before the twentieth anniversary of her death."
According to CNN, Prince Harry and Prince William also met with various charities that wereclose to Diana's heart. This included people from the U.K.'s homeless charity Centrepoint, the National AIDS Trust, Great Ormond Street Hospital, the Leprosy Mission and the Landmine Survivors Network.
There is no doubt that Princess Diana left a big mark in everyone's life with her caring and loving nature. Up until today, she is remembered and her memories will always be cherished.
Source: meaww