As an Empath, you're going to have challenges that most people do not. Learning to set energetic boundaries is, of course, a given for those of a Sensitive nature…
Living in this tough and highly complicated world, Empaths are faced with many challenges. If it's not having others' negativities dumped on them, they are drained of their vital energy just by spending too much time in public.
Learning to set energetic boundaries is, of course, a given for those of a Sensitive nature and many Empaths are hardwired into automatically doing this. However, sometimes life just gets in the way.
We all need gentle reminders, from time to time, about what we could be doing to protect ourselves and thus make life more enjoyable. And this is what I hope to present in this guide for the Empath.
For Empaths, wanting to block out all external emotions and energies would, no doubt, be a priority. But it is not always that cut and dry. For one thing, she might have already tried every energy-blocking technique known to man, without any success.
And then there are the questions: why is it Empaths feel and take on what they do, emotionally, is it not for a purpose? In taking on these negative energies are they not helping rid the world of them?
The answer to those question are debatable. But the fact is, all Empaths need to learn to protect themselves from wayward energies, and know how to stay grounded, so they can continue to function in everyday life.
Out and About
When an Empath is alone in people-congested places, they may soak up the highly charged energies no sooner than having stepped over the building's threshold.
If you are one who finds being in public areas, such as shopping malls and cinemas, unbearable, to the point of avoiding them at all costs, there are some techniques you could try that may help:
Take a Friend: Being with another person acts as a buffer and helps diffuse external energies. This lessens the impact, when spending time in public places. It also serves as a pleasant distraction and takes your mind off what you are feeling.
Chances are, after the shopping trip or outing, you may still feel drained but your experience will have been a much more pleasant one.
If taking a friend, or family member, is not possible find a grounding technique, that works for you, and use it before going out. Below are some you could try:
Power Poses: A power pose is generally anything that opens up the body. They can be as simple as opening up one's arms wide (so your body is in the shape of a cross) and taking long, slow breaths through the nose. Holding a gentle smile is further empowering.
If you are familiar with yoga, a Starfish pose (standing with wide legs and arms) is ideal, as is a Warrior pose with open arms.
Holding the power pose for a couple of minutes before leaving home, or entering an energy-hostile environment, serves in uplifting and expanding one's energy field. This is opposed to how an Empath often goes out into the world, wanting to feel small and invisible.
Grounding visualizations: These could be anything from visualising roots coming from your feet, grounding you to the earth, to mentally building a halo of white light around your body and expanding it with your breath.
Take a couple of minutes to quiet the mind before attempting.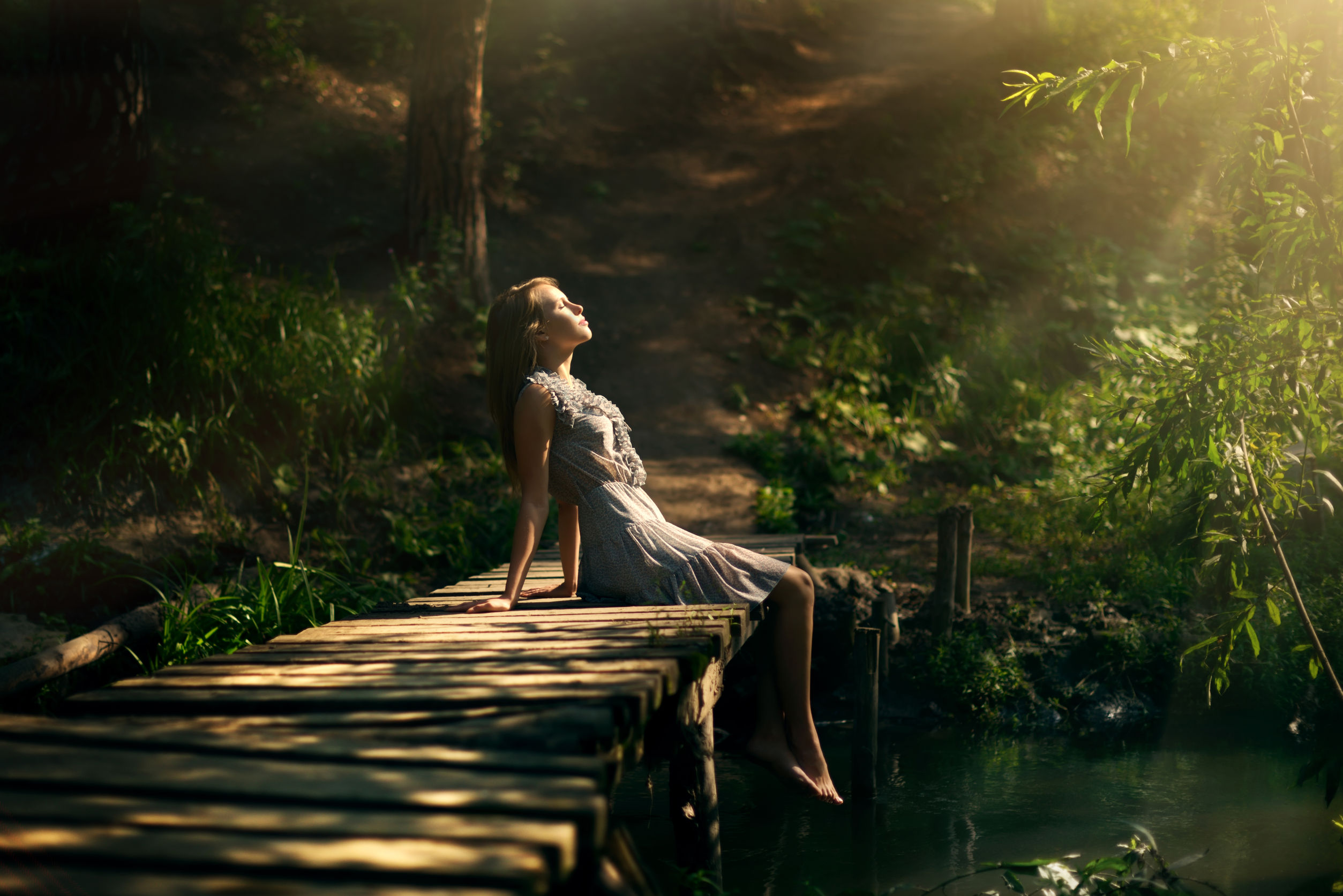 Affirmations: Positive mini-declarations repeated in the mind can serve in being uplifting, empowering and protective. Statements such as: 'I am empowered 'or 'I am in control', instantly, and positively, change your mindset, and your vibration, and thus make you better equipped to handle excessive energies.
Find one that works for you, suitable for the time and place.
Music therapy: Taking your music and earphones is a huge help when out and about. Listening to music you love creates an inner-expansion. It uplifts your energy and creates a protective 'bliss bubble' around you. This energy expansion enables you to glide through public-places seemingly unaffected.
It is best to get into the 'music zone' before entering a peopled place.
Breath-work: There are many grounding and mind quieting methods available, such as meditation, that require a committed, daily practise to reap the full benefits. However, the breathing methods, included in the post below are meditative techniques and can be done in a hurry or when one is feeling out of sorts.
You may need to play around with different breathing techniques to find one which works for you. They can be used before entering or whilst in a busy place.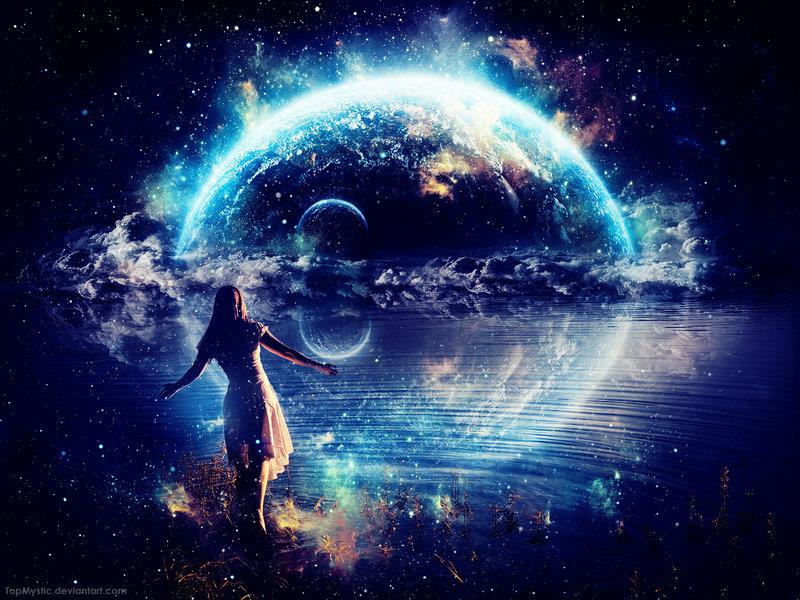 Bedtime
If you are one who doesn't like sleep-snuggling, or having to sleep close to your partner in bed, no matter how much you love them, you are not alone.
Having sleeping-space is essential for the Empath.
Most Empaths loathe having anyone get in their 'energy-space', day or night, but as sleep-time is crucial for recharging, it is even more important they are allowed it.
If you share a bed, and it is not possible for you to have your own bedroom, opt for the largest size bed available, if space permits.
If you still struggle sleeping near your partner or wake-up feeling drained, use one of the above grounding techniques and adapt them to bedtime mode.
Eating: Know your food and how it affects you. Listen to what your body is telling you about what is and isn't right for you. If, for example, you have a nagging feeling that dairy is causing you to have an allergic reaction, you could try the 30 day exclusion challenge, to see if it is.
This involves abstaining from all dairy (or whatever you suspect does not agree with you, be it chocolate, tomatoes, alcohol or GMOs) for 30 days. After that time, gradually introduce it back into your diet. If you have a big reaction to it, you know you are intolerant, allergic or energetically incompatible and are best removing it from your diet.
Over a period of about 15 years, I've tried many eating and exercise plans. I have tried and trained in many holistic therapies and healing, and researched the benefits of nutrients. I always believed that the answers to my healing lay in the metaphysical, and if I made myself more 'spiritual' I would find life easier… I hadn't taken into consideration that it didn't matter how many hours I sat in meditation or doing yoga, or how many spiritual texts I read, if I was putting poison into my physical body, no amount of meditation or spiritual awareness was going to balance me.
Of everything I have tried over the years, holistically, spiritually and energetically, the most profound changes happened to me when I changed my diet!
I have written about benefits of changing the diet before (and will do again, and again), but as I consider it to be one of the best things you can do to aid physical healing and spiritual growth, especially for Sensitives, I will keep spreading the word.
We may all be very different, with different spiritual, nutritional and physical requirements, but none of us will benefit from taking drugs or eating drug-like food…
Because they tend to be highly reactive, Empaths react more to drug-like foods than those not of a Sensitive nature. High reactive people taste the bitterness in lemons more than others, feel emotional and physical pain more, go red in the face easier and are affected by certain foods, drugs and alcohol worse than those who are not highly reactive.
High reactives are responsive to different vibrations of energy. Everything is energy vibrating at different frequencies and that includes what we eat and drink: the faster the vibration, the higher the frequency. Empaths are negatively affected by anything of a low vibration. Certain foods, drugs and alcohol all have a low vibrational energy and bring the Empath down fast.
If you suspect your diet is impacting your health, and Empath ways, and are keen to learn of all the negative ways your diet can impact Empath life click here.
It is also wise to take note how your food is prepared. Food made in an angry or unhappy environment will carry that energy and thus show up within you.
Most Empaths benefit from having mainly homemade food, so they know exactly what energy goes into their meals.
Socializing and Stimulants: Unfortunately, any kind of stimulant (alcohol, drugs, etc.) only serve in weakening the Empath (as they do any other human). Under the influence, it may feel like external energies are blocked but unfortunately this is not the case. They still seep in and still need to be dealt with.
When in company, other people's emotions may show up in the Empath as aggression or an overly dominant ego on the evening of consumption or as a physical and emotional hangover from hell the day after.
If you don't like the idea of giving up your favourite tipple, or social life, try using grounding techniques before an evening out and drink lots of water throughout the evening. Water has both a cleansing and grounding effect. Also include lots of alkalizing foods in your diet. By keeping your body in a more alkaline state it helps keep Empath balance and prevents alcohol doing as much damage.
Friends : The longer the Empath has known a friend, the more impact the friend can have on their energy. As you would imagine this could be a good or bad thing, depending on the relationship.
Knowing how to navigate your friendships serves in offering healthier and happier relationships.
Friends' energy and how it affects those of a Sensitive nature will change along with their age and life circumstances. If down or depressed, a friend can unintentionally take the Empath down with them.
In theses cases one has to learn to emotionally unplug. One can still listen and be there, but in a detached way.
Also, be very wary of an unwanted energy drain.
We all know people who drain energy, otherwise known as the 'Energy Vampires', but when a friend, who isn't normally a drainer, is experiencing a tough time their energy-sucking tentacles may seek out an instant uplift from anywhere they can get it. (Please see here, here, here for more ways to stay protected).
To avoid being a friend's 'energy-replacement-meal', watch for any drain and where it is coming from. It is normally be from one of four of the main energy centres (chakras): sacral (below belly), solar plexus (mid belly), heart (heart area) or throat (front of throat) and it may be felt by a pull or ache in that area.
Wherever you feel the drain, cover that area immediately with your hands or arms. It is not by chance that we cross our arms over our stomach or chest in social situations; we are subconsciously stopping an energy-drain.
Empaths tend to be very faithful to their friends and keep them in their life for the long-haul. For this reason, it is a good idea to choose friends wisely.
Conclusion: 
As we are all here on our own journey with learning experiences unique to us, not all the tips and advice offered here will be helpful to everyone. But until you try them for yourself you will not know what works or what doesn't.
As an Empath, you may have come into life purely to gain experience of feeling others' emotions. And because of this, it is important to remember that just because one Sensitive has learnt how to deal with external energies and you haven't, even after trying every technique in the book, doesn't mean you're doing something wrong or being punished. It may simply mean you have not yet achieved a certain lesson from a certain experience.
It could also be that you are capable of enduring more hardships in life and your mountains are higher and harder to climb than most and in turn you will be learning more.
Hope this helps on your Empath journey.
This articles is published with kind permission from ©Diane Kathrine at Empaths Empowered