Another dead whale has washed ashore with a stomach full of plastic.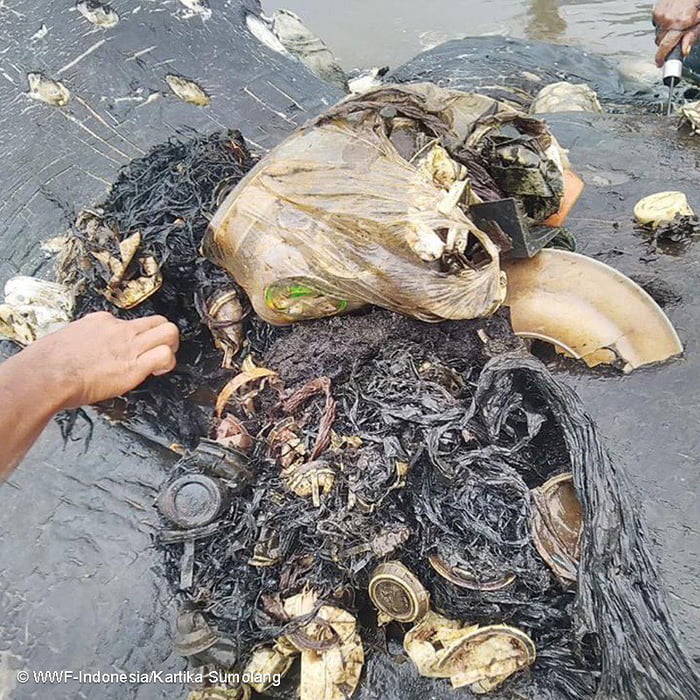 This time, a carcass of a sperm whale was discovered in the waters near Indonesia's Wakatobi National Park. Officials found a large mass of plastic inside the whale's stomach that included 115 plastic cups, four plastic bottles, 25 plastic bags, two flip-flops, a nylon sack and more than 1,000 other assorted pieces of plastic.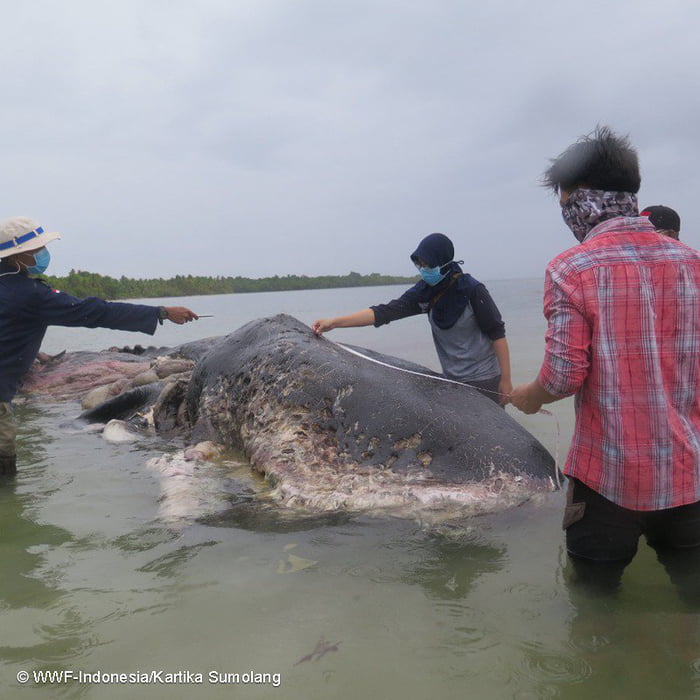 According to Indonesia's coordinating minister of maritime affairs Luhut Binsar Pandjaitan. The country's government is working to address this issue.
He said that the government is working to reduce plastic bag use, raising awareness about the dangers of pollution and teaching about conservation in schools. Hopefully to reduce plastic waste by 70% by 2025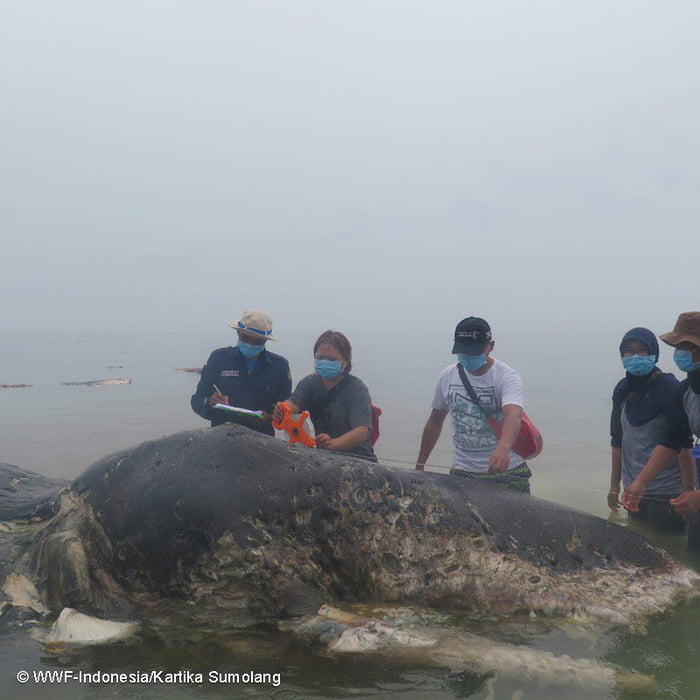 According to the BBC, 22,046 lbs (10,000kg). of plastic trash end up in the world's oceans each year, killing hundreds of marine animals annually.