If you don't have a particularly green thumb, keeping plants alive can be hard, even when they're low maintenance and don't need much tending to. I can't tell you how many "hardy" houseplants I've had to throw away because they were withered into nothing despite my best efforts. If you're like me, you may be interested in making the switch to stained glass plants which are actually impossible to kill and still super pretty.
1. STAINED GLASS IS ALWAYS GORGEOUS.Stained glass is made by adding metallic salts while manufacturing the glass itself. It's a craft that has been around since ancient times and it's incredibly long-lasting — in fact, some pieces from the Late Middle Ages are still in relatively good shape! If that's not encouraging, I don't know what is.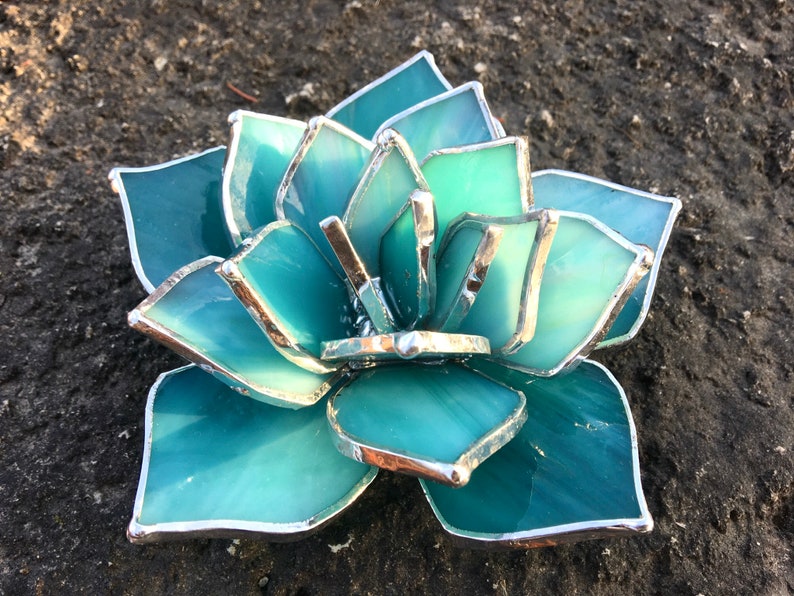 Etsy/jacquiesummer/sandandfireworks
2. USING THE CRAFT TO MAKE PLANTS IS A GENIUS IDEA.Many glassmakers have been creating beautiful stained glass plants for a while now. For instance, Etsy seller Jacquie Summer makes these incredible succulent rosettes that would look beautiful on a bookshelf, coffee table, or anywhere else you want to display them. Sand and Fire Works has this adorable stained glass cactus and these aloe vera plants, just for starters. These violet lotus budsfrom Michaeline's Designs are also beautiful. I want them all!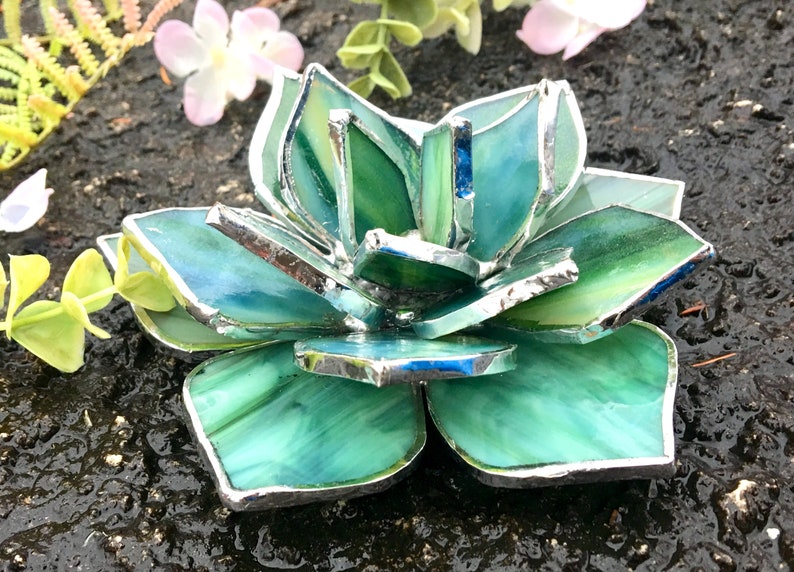 Etsy/jacquiesummer/sandandfireworks
3. THE BEST DATING/RELATIONSHIPS ADVICE ON THE WEB – SPONSORED We love Relationship Hero, a site where highly trained relationship coaches get you, get your situation, and help you accomplish what you want. They help you through complicated and difficult love situations like deciphering mixed signals, getting over a breakup, or anything else you're worried about.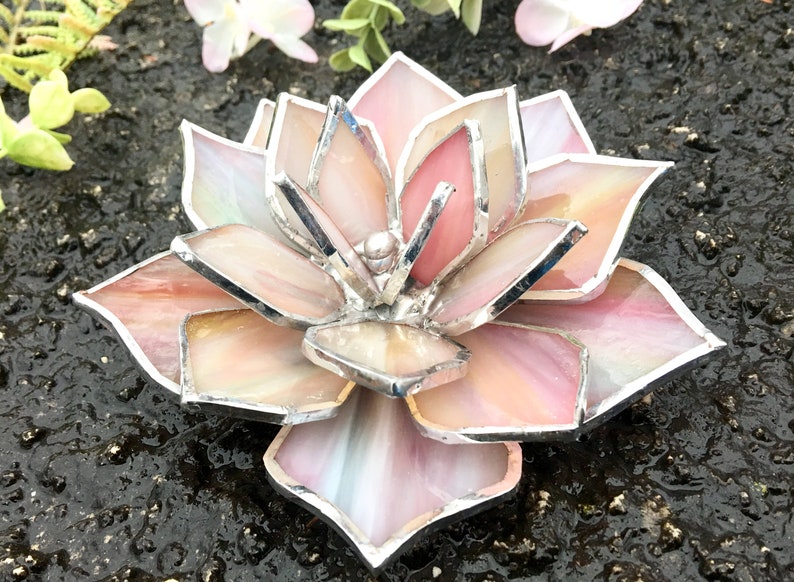 Etsy/jacquiesummer/sandandfireworks
4. THESE ARE AMAZING PIECES OF HOME DECOR.Because they're made of stained glass and you don't need to do anything with them, you can place them wherever you'd like, whether along a windowsill or on a bookshelf. No need to worry that they're getting too much/too little sunlight. In fact, the glass might even catch the sun on a bright day and add a beautiful prism effect to the room they're in!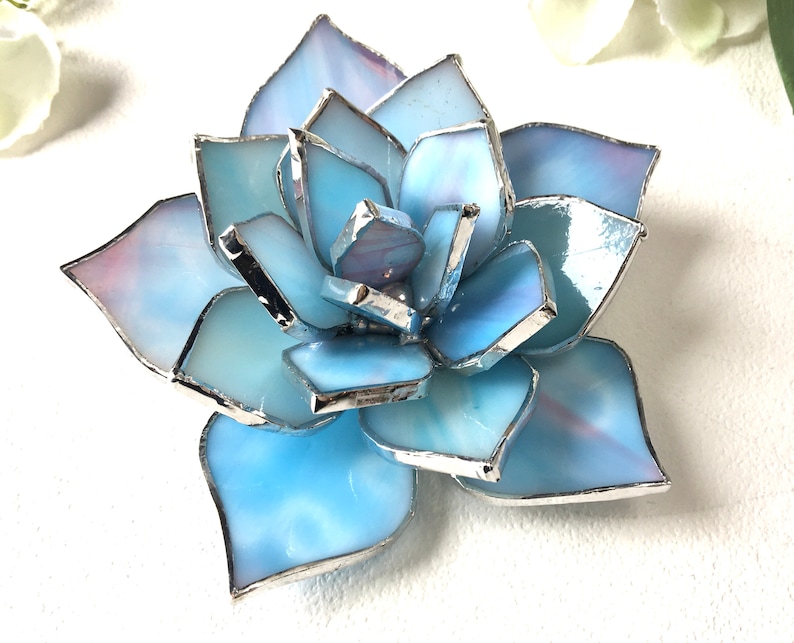 Etsy/jacquiesummer/sandandfireworks
5. STAINED GLASS PLANTS WOULD MAKE AN INCREDIBLE GIFT.If you know someone who appreciates beautiful plants but doesn't have the time or energy to look after them, or you simply want to give them something a little more long-lasting, stained glass plants are the way to go.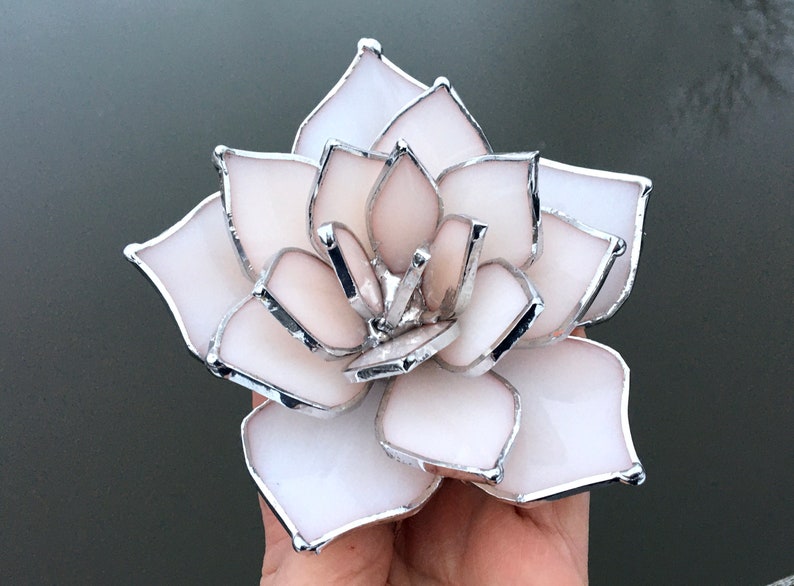 Etsy/jacquiesummer/sandandfireworks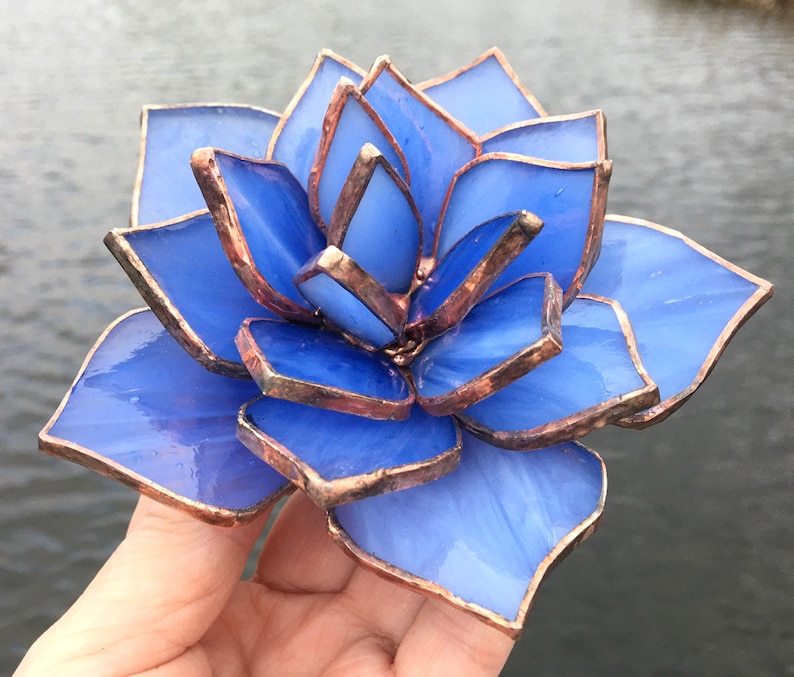 Etsy/jacquiesummer/sandandfireworks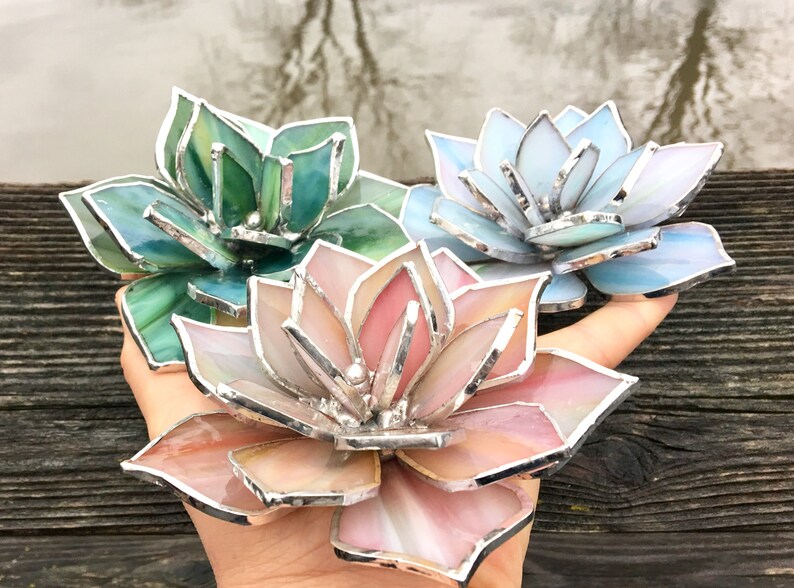 Etsy/jacquiesummer/sandandfireworks