"Mermaid hair" became a thing after the @disneystyle Instagram account posted a look inspired by the 26th anniversary of The Little Mermaid. Today, the trend is still making waves. Many stylists trust Pulp Riot semi-permanent hair dye to get the look — and yes, you want to stick with a pro. But do bring these ideas as inspiration!
Purple and Aquamarine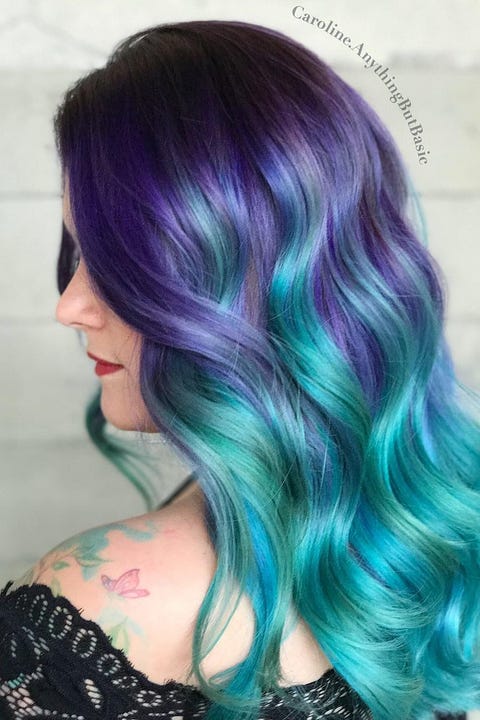 Find your inner mermaid with two popular tones: purple and aquamarine. Beautiful on their own, they give the full underwater effect as a combo.
Cool Rainbow Tones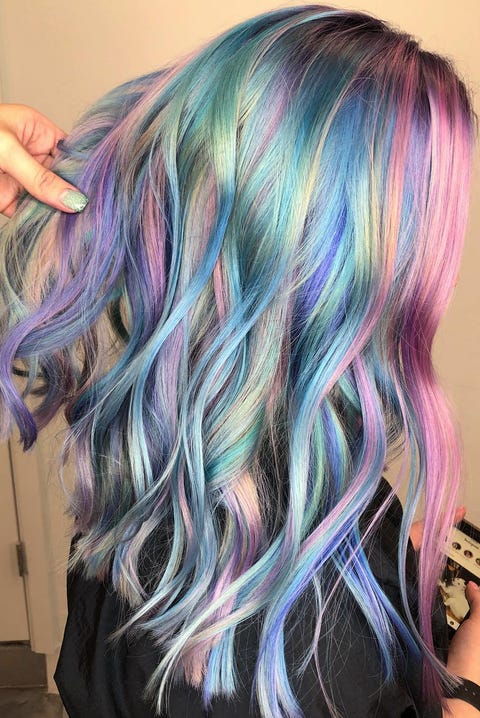 Can't decide on just one color? Opt for a mix of pinks, blues, and purples for these dramatic beachy waves.
Green on Green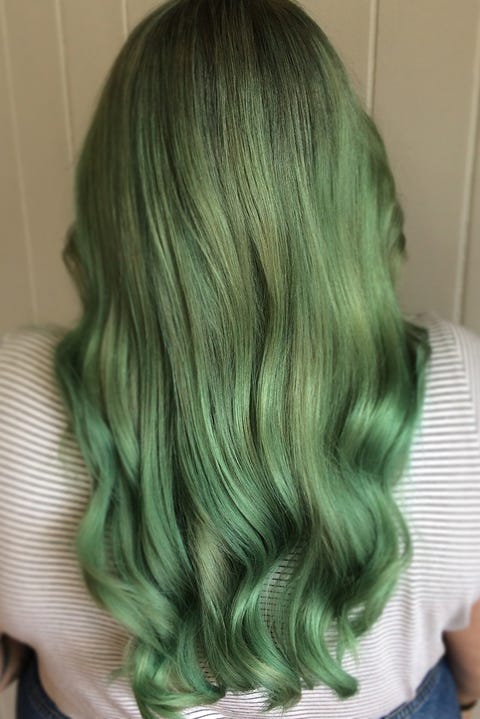 You don't have to copy Ariel exactly. In fact, mimic the color of her tail and add some greenery from root to tip.
Blue With Purple Ends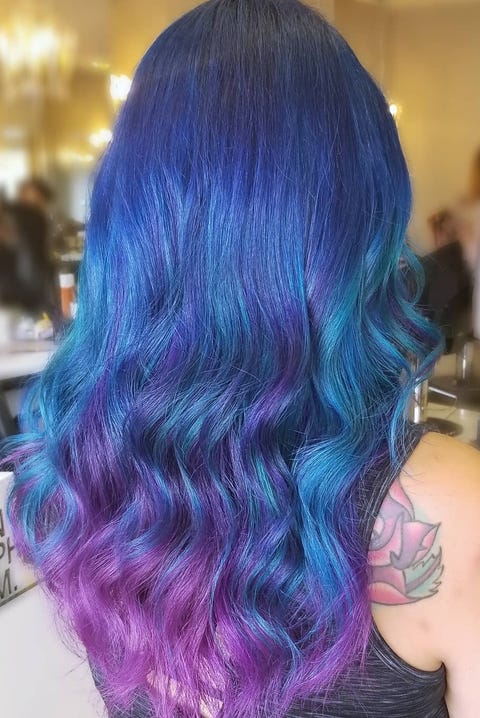 Wade into more adventurous hair by creating an ombré effect with bold and bright colors. Here, blue transforms into a more aqua tone, and it all ends with some purple and pink at the bottom.
Pastels All Over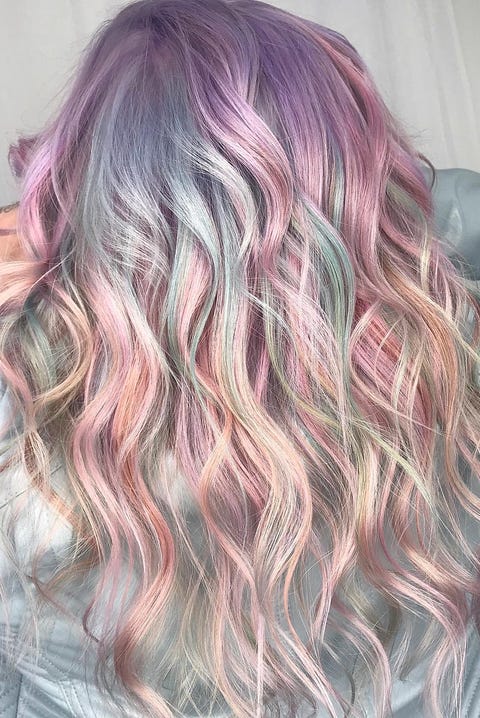 Inspired by seashells, this opalescent stylefeatures a variety of colors that all seem to work perfectly together. Whether you're trying to be a unicorn or mermaid, this makes a statement without being too loud.
Ocean Blues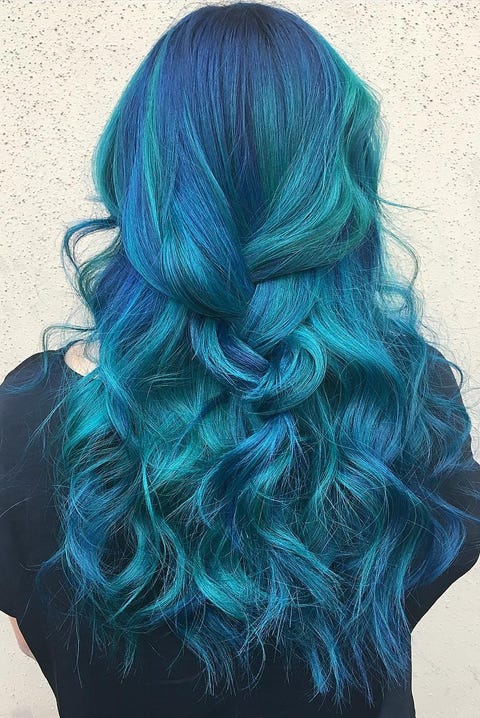 You'll never be blue with hair this, well, blue. This two tone combination might make you confuse your hair with actual waves in the ocean.
Colorful Ombré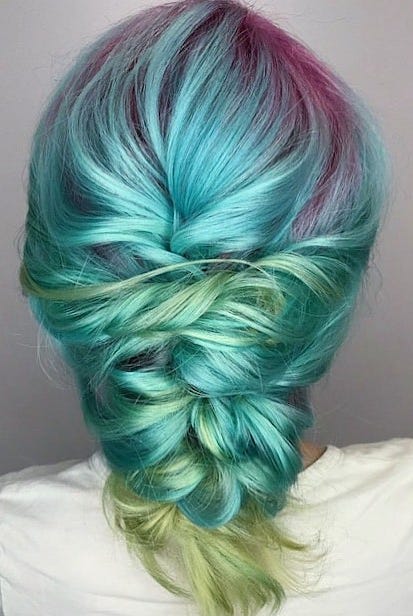 This trend works well with updo styles, too. Rainbow ombré is fun, elegant, and adds a youthful flair to the classic hair color trend.
Mulled Wine Highlights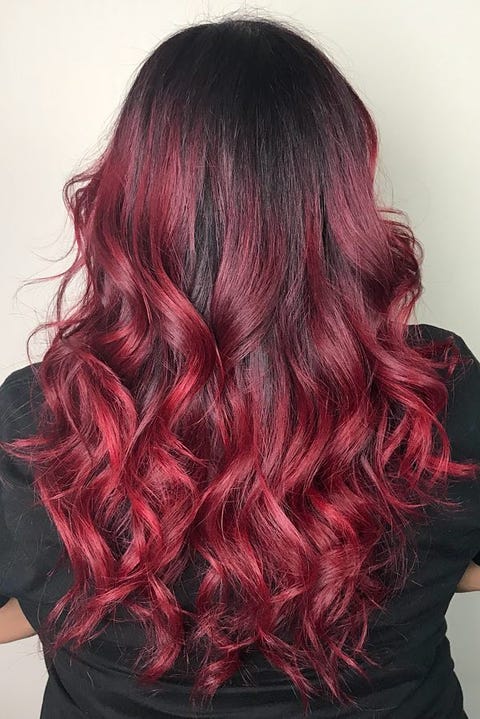 With a darker, almost purple base, this color will make you look and feel like Ariel. Just don't start reaching for a fork when you need to comb through it.
Sea Foam Green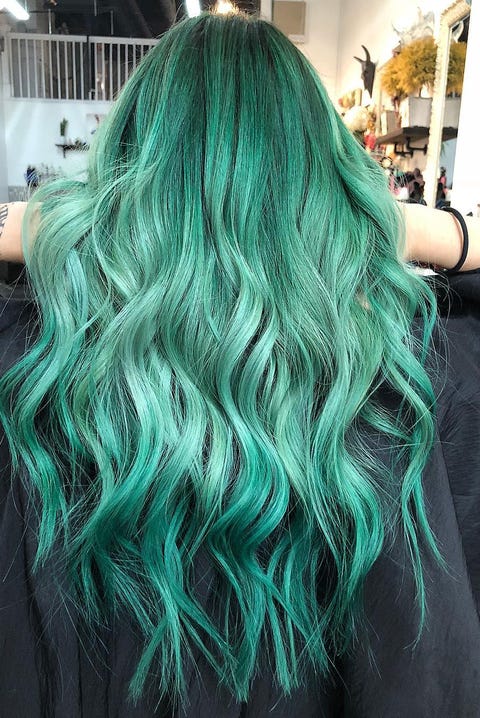 Make waves with this greenish-blue color from your roots to ends. Clear waters in Bora Bora have nothing on this sea foam green look.
Every Color Under the Sea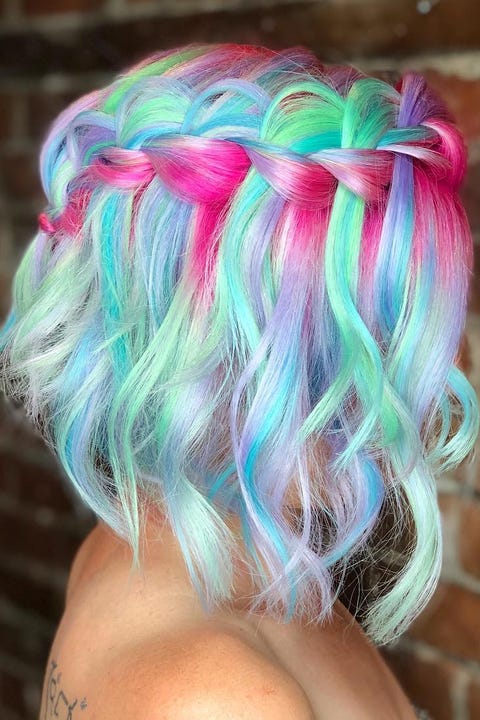 Perhaps the most daring of all is taking a plunge for bright pink, purple, blue, and green ombré. Even more, you don't have to have long mermaid hair to try it out.
Subtle Hints of Mauve and Purple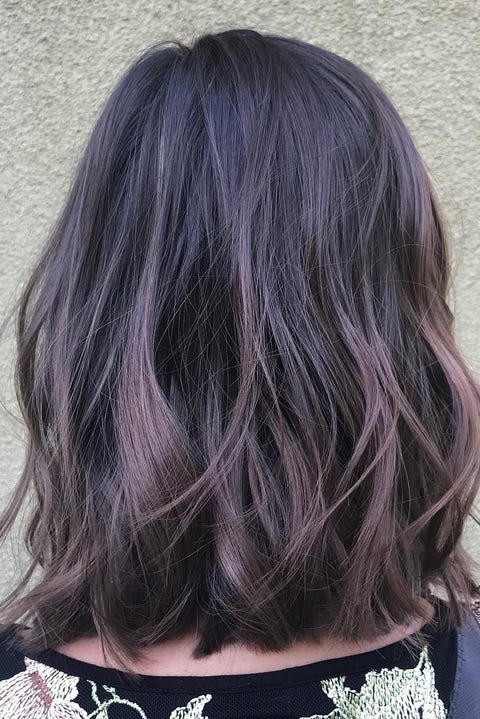 For a more tame version of the trend, try adding dimension to your hair with ribbons of mauve and purple. Best for brunettes, this style is toned down, but fun for all ages.
Deep Sea Aubergine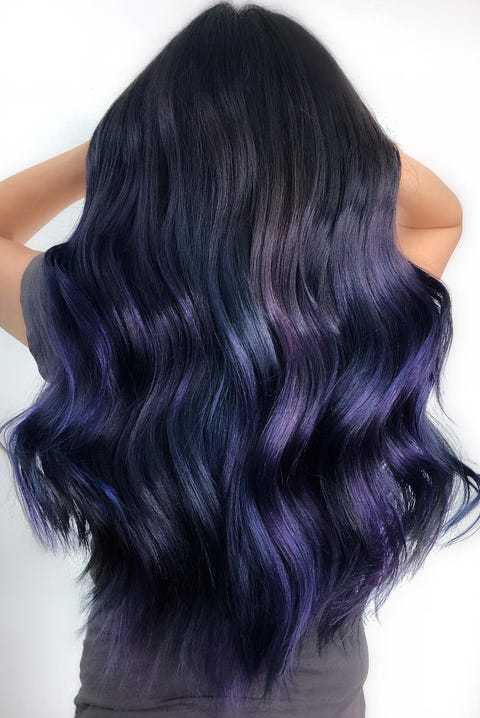 For a darker side to the ocean-inspired trend, consider dyeing your hair with a variety of purple tones. The eggplant base has a summery, underwater vibe with highlights throughout.