Not all brides go for the classical clear diamond engagement rings anymore nowadays, it appears that the engagement ring styles have expanded.
A lot of engagement rings are being sold on Etsy, where changes in fashion trends or beauty trends are frequently first noticed. The experts at Etsy claim that colorful gemstones, opals, stackable rings, and raw stones are becoming more trendy in the bridal section as the brides seem to want to go for a more casual, subtle look.
The advantages of this shift are that these rings are significantly less expensive than the traditional diamond ring while the purchasers support small businesses at the same time.
However, the fact that these rings might be less flashy than the classical diamond, it doesn't mean that you can't go for a bold ring. Whatever your taste is, perhaps these beauties from Etsy can give you some inspiration.
18.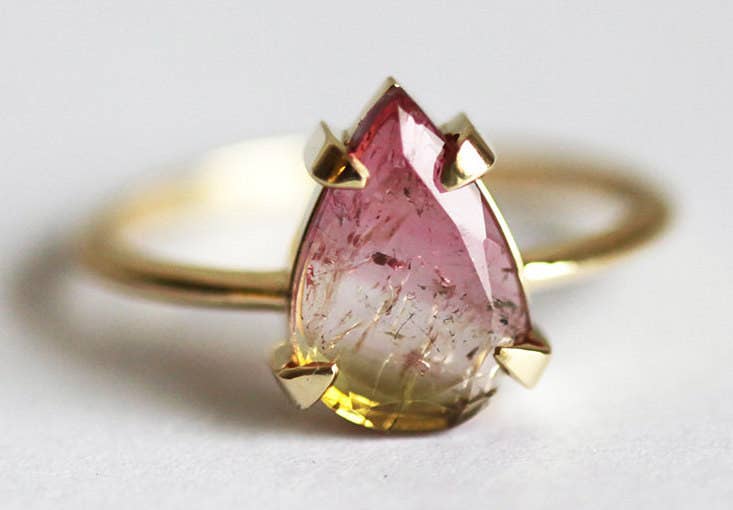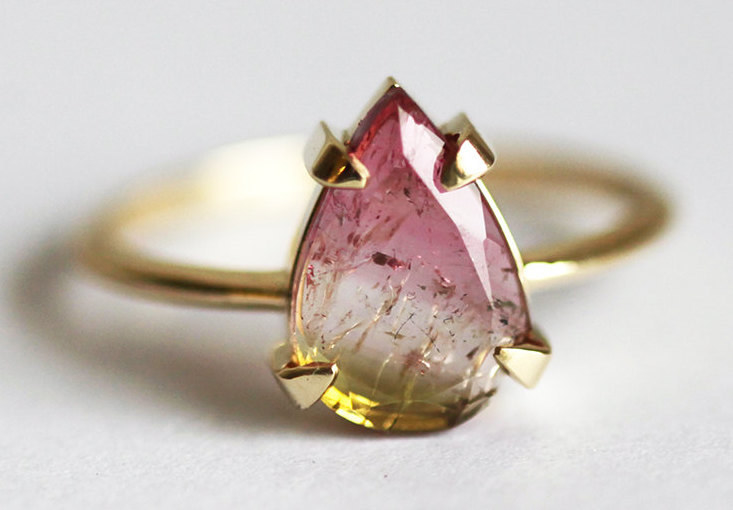 A watermelon tourmaline ring
Get it from Minimal VS on Etsy