Falling in love is a great feeling, but nothing beats the feeling of finding a soul mate who shares with you a great sense of humor. What's better than a partner who could crack you up in even the worst days? In very serious situations? These kinds of couples don't stay long in a fight and most often resolve their differences through such playful means after all they are going to spend the rest of their life together. Take a tour through these humorous moments from couples who share a quirky sense of humor. Warning, they will inspire you.
My wife's face on our wedding day compared to the day when she met Rob Lowe."
Internet users took the challenge to a whole new level with a photo of Rob and his wife and compared it to the photo above
Who do you think the fathered this baby?
"On our first date, I jokingly told my boyfriend I loved Jeff Goldblum in Jurassic Park so much, I wished I had a giant painting of him. 4 months later on my birthday, he gave me this painting."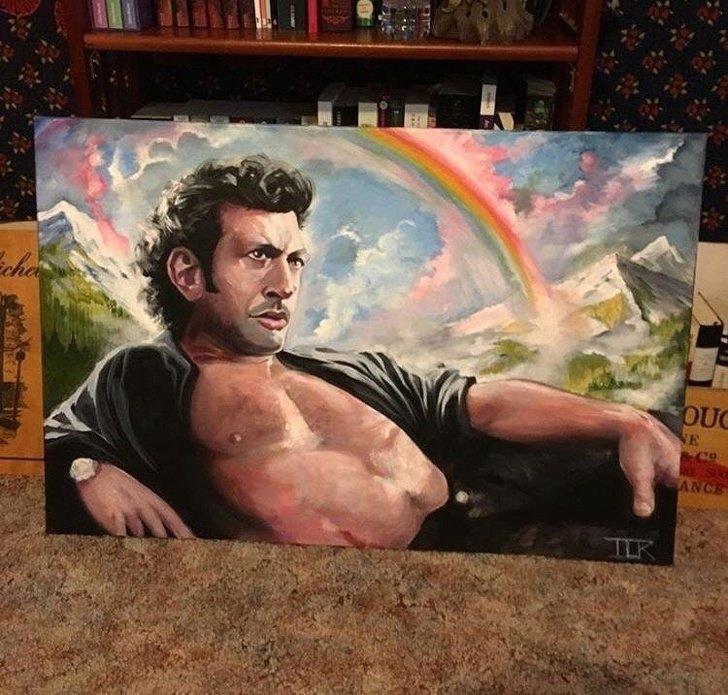 After a fight, Me: "Are you mad at me?" Her: "No, I even left you some pizza."
Wife took a photo of me launching fireworks, not so manly though
"A perfect shot of my wife trying to run out of a baby photo"
World's most romantic boyfriend
"I made my girlfriend a pillow of my dog and it didn't come out as expected"
"Boyfriend left unattended with girlfriend's hair extensions for 10 minutes."
"I didnt want a cat but my wife did. So we compromised and got a cat. Best. Compromise. Ever."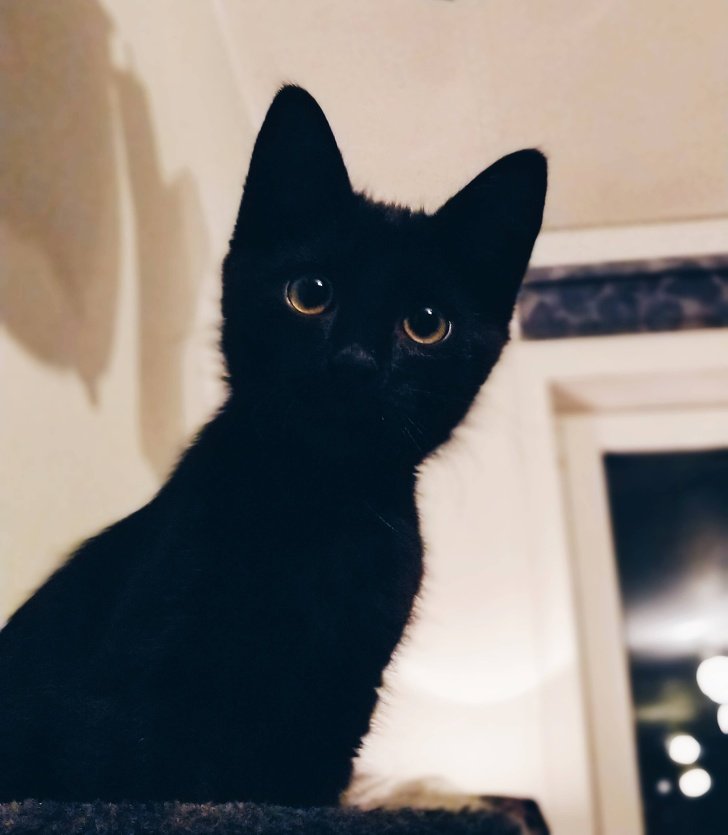 "Every night, my wife wakes up to breastfeed my son, she asks for the same delicacy. Voila, peanut butter apples at 3:00 AM." fancy right?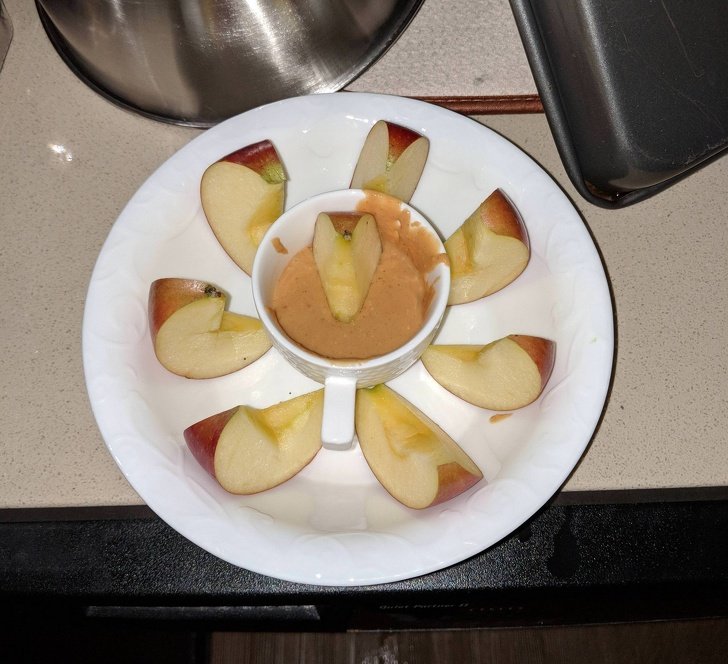 "Perfect shot of my girlfriend and our cat"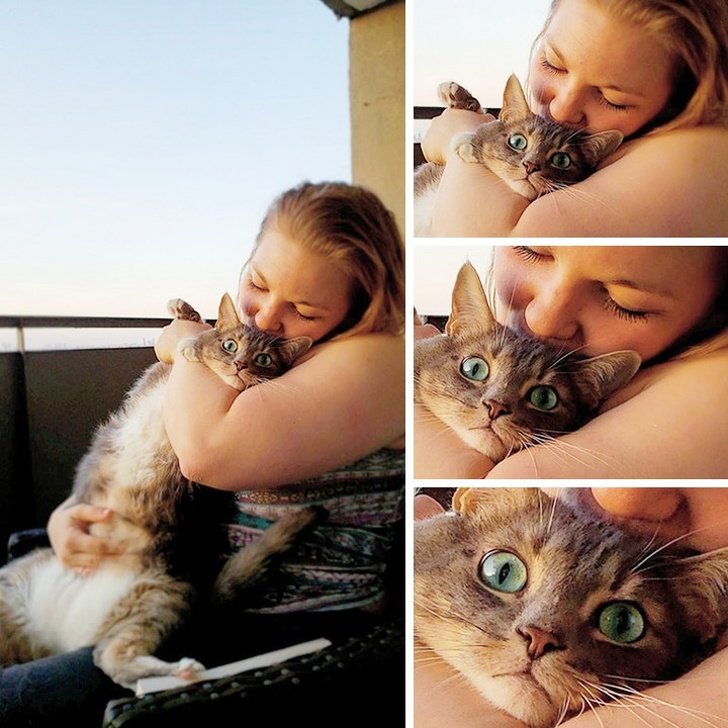 These kind of parents make growing up memorable
"And they got married in a bounce house just as she wanted"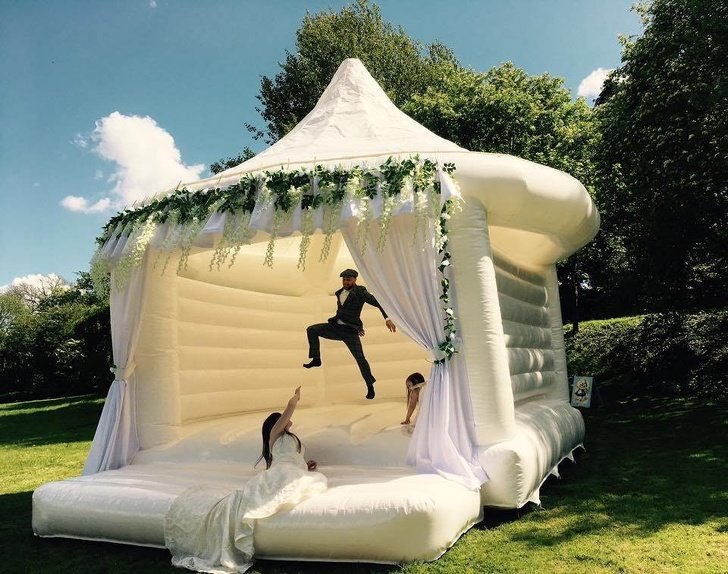 The underwater proposal, that's definitely a yes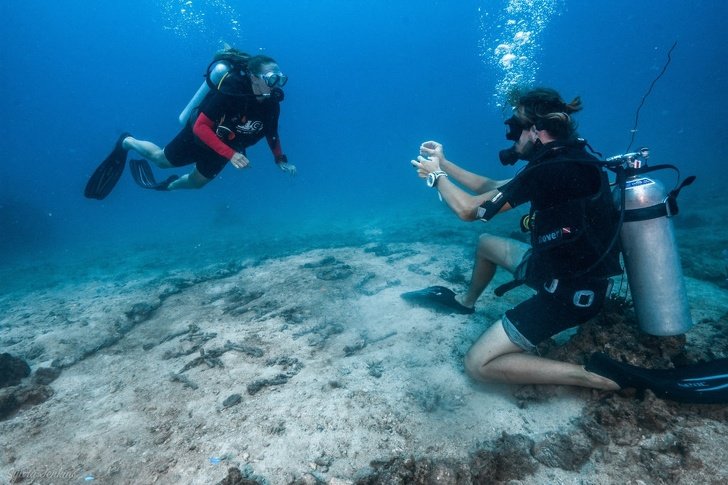 "Heard my boyfriend giggling to himself in the bathroom last night and I woke up to a lint roller refill."
"For Valentine's day, my girlfriend ordered an illustration of us and our cat."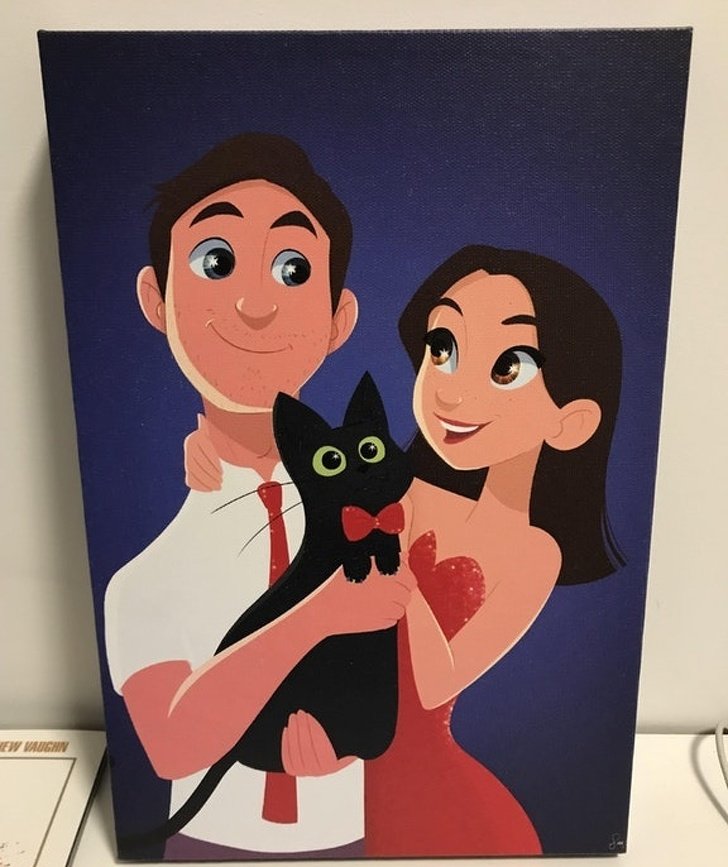 "Got this gift from my girlfriend"
When your wife asks you to work on the footage and you don't feel like it