There's powerful full moon in Taurus headed our way, and there are so many feels coming along with it, so let's get ready for it. Now, before I reveal your full moon in Taurus 2018 horoscope, let's take a closer look at what's going on in the cosmos, shall we? Oh, but first I have to ask, how's your not-so-Libra-like season going? As you may already know, our gorgeous lady Venus is currently retrograde, and in the sign of Scorpio. What does this mean? Well, she's basically frolicking through the netherworld alongside Persephone, while snacking on some some sweet plutonian pomegranates.
OK, so maybe I got a little carried away with the mythology references, but if Libra is ruled by Venus, and Venus is retrograde in Scorpio, how in the universe could we begin to experience Libra season? No offense, Libra, but it doesn't end there. Taurus is also ruled by whimsical Venus, and well, what about the full moon in Taurus on Oct. 24, which just so happens to be during Dracula… I mean, Scorpio season? My point exactly. There's no way out. The only way out is through, and in this case, through the depths of the underworld. Capeesh? Oh, and forgive me negative Nancy tone. It's all Venus' fault.
In the meantime, here's what the full moon in Taurus looks like for you this month:
ARIES: YOU'RE WORTH IT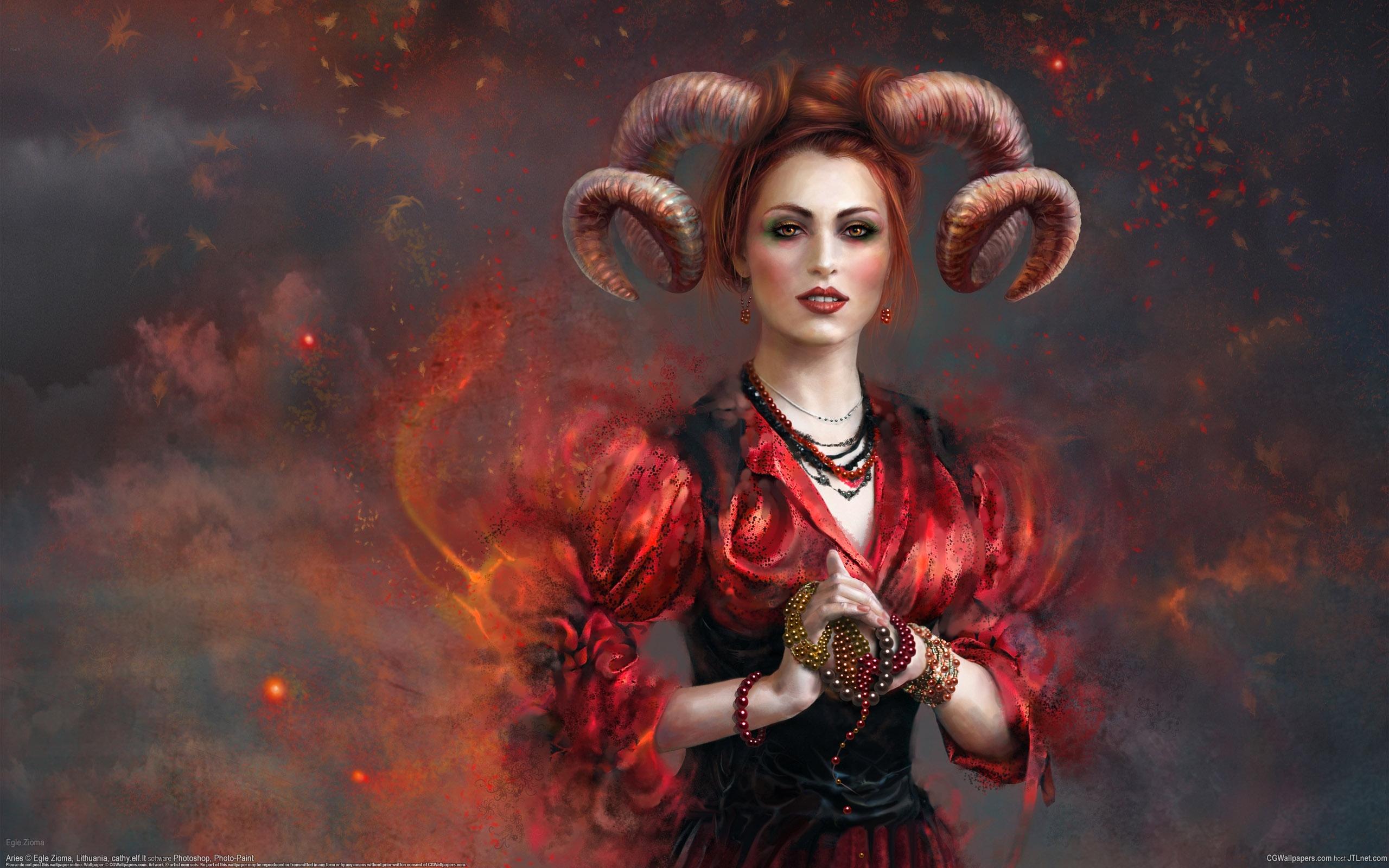 Aries, this has been a rough month, eh? Don't worry, it's almost over. Rest assured, some R&R is on it's way. That's because this month's lunation lights up your boujee second house of splurging, comfort, and self-worth. This could be a lucky time for you, in terms of your core values. As a side note, take some time off for yourself. This full moon could be a highly emotional one for you. Don't add on to it by dealing with people you don't feel like dealing with. You deserve the chance to hide from the world occasionally.
TAURUS: WELL, YOU'VE COME THIS FAR..


This is your time to shine Taurus! There's a full moon in your sign, lighting up the area of your chart related to your sense of self, bringing you a cosmic culmination. How you been feeling lately? A bit foggy brained? Don't worry, that's all thanks to the fluctuation in lunar energy, and will clear up after this Taurus moon has passed. If you remember, back in May we had another Taurus moon around your birthday. It had a similar hold on you back then too. And see! You survived unscathed! Granted, you're not the same person you once were, and that is a good thing! Rise, Taurus. RISE!
GEMINI: YOU DESERVE A BREAK
Hi Gemini! Tonight's full moon shakes up your secretive 12th house of closure, healing, rest, and spirituality. Because of this, you're probably feeling a bit more tired than usual. Have you been overbooking or overworking yourself? If so, this is the time for you to bask in solitude and recharge your batteries. Put a 'Do Not Disturb' sign on the door if you have to. Make it known, it's YOU time. Oh, and before I forget, secret love affairs are also very likely during this time. So you might not be 'resting' alone. Enjoy! 🙂
CANCER: SAY YES TO NEW FRIENDS


Oh, Cancer. Are we really back here again? Just, stop. Stop denying your intuitive feels! Stop worrying about every little thing! And while you're at it, stop hiding like a recluse too! You need to hang out with actual humans this week. I'm talking real people, in person. Don't roll your eyes. You do know that solitary confinement is an actual punishment, right? It literally makes people insane after a while, and your crazy side is starting to show. You know what's good for you, and with the full moon shaking up your 11th house of friendships and tribe, you're more than ready to move on. Go burn off some steam!
LEO: YOU'RE MAKING BIG MOVES


Leo, tonight's full moon will make you feel motivated AF for about the next 3 days, so take full advantage! This energetic change will illuminate your ambitious 10th house of career and destiny in the world. It's the perfect time to make some positive changes to your life. Take a few healthy risks too while you're at it! If your gut is telling you to take a chance at a new job, or if you've been dying to get ahead at whatever's been on your mind, the time is now. This is your time to get ahead, Leo. Don't waste it!
VIRGO: YOU CAN DO ANYTHING YOU PUT YOUR MIND TO
Hi Virgo! I must say, you've got a rather exciting week ahead! This full Sanguine moon in Taurus will illuminate your expansive ninth house of travel, higher learning, and personal philosophy. So if you've been feeling stuck in a rut lately, have no fear! You're already free and clear! These lunar energies are flowing strong and you're going to be swept up in them! Have you been craving a much-needed mini vacation? Or perhaps you're thinking about going back to school? It could be that you're just thinking about starting something new. Whatever it is, make sure you follow through with it! It's the perfect time!
LIBRA: YOU'RE GOING THROUGH MAJOR TRANSFORMATION
This week could be filled with a little drama if you're not careful. Or maybe a bit of drama is what you're after this week! That's because tonight's lunation is going to shake up your eerie eighth house of sex, intimacy, and other people's money. It's a tricky spot to be in, because your week could be really great or really not. It all depends on how you handle what's going to get thrown at you this week. Especially when it comes to other people's money. If you've got debts, now is the time to pay them off.. If you can. You'll probably be really glad you did.
SCORPIO: YOU'RE SOLIDIFYING YOUR RELATIONSHIPS
Hello Scorpio, love! How's it been going lately? This week is probably going to stir up some crazy energies between you and any partners you currently have. If things have been going well for you, then don't fret. Things will probably keep going well for you. But if you've had a rough start to the week already, then you might want to take a step back from whoever you've had issues with. If communication has been an issue, it will keep being an issue for the next week or so. Don't bother trying to make your case until after then.
SAGITTARIUS: WORK HARD PAYS OFF


If it were any other sign, I'd probably apologize and say you're in for a pretty boring week ahead. However, luckily for you, Sag's are a horse of a different color! This Taurus full moon lights up your responsible sixth house of routine, and day-to-day schedule. Monotony is your word of the day for the next 3 days. But don't worry, you're a Sag so it's actually a good thing! You thrive on routine! You're going to work hard but you're going to flourish this week, and at the end you're going to be so proud of the work you've accomplished. Pat yourself on the back! This is a culmination of your hard work, Sagittarius.
CAPRICORN: LIFE IMITATES ART

If you were lucky enough to get some much needed rest this weekend, your creative juices are probably flowing like crazy right now, eh Cappy? That's because this Taurus Full Moon is likely to kick your brain into overdrive. And this is great news! This is the best time to create something! Is there a project you've been putting off? Have you been avoiding going for a nature walk, or to a museum? Have you been collecting stuff you said you would do something with and still haven't, even though it's been sitting around waiting for years? Well, get on it this week! Do something that honors your creative flow. You'll feel so liberated when you do!
AQUARIUS: YOUR LOVED ONES NEED YOU

Mama Aquarius is in the house! This Taurus full moon will light up your domestic fourth house of family and soul foundation. Your relationships are being highlighted as well, considering Venus is Taurus' planetary ruler, and currently retrograde in Scorpio. Is everyone getting along? Time to tune into the family sphere, Aquarius. Go spend some time with family or loved ones that may need your company. You'll be glad you did, and so will the Fam.
PISCES: TALK IT OUT WITHOUT LOSING YOUR PATIENCE

Oh, Pisces. You have so much on your mind that you're not sharing with other people. How do you expect to grow if you haven't actually spoken up, and told the world how you really feel? This Taurus full moon lights up your third house of siblings, communication, and immediate circle. What's changed this past few months, in terms of your communication? Do you feel you've gotten better at expressing your thoughts and feelings to others? If not, then something needs to change. It's time for you to speak up.
So, what do you think? Did you like our article? If so, please share with family and friends! 🙂
Rewrite by TheWildChild
h/t to EliteDaily
Artwork by Patricia Brennan