"My wife Laura told me there was another white dog in our yard and Bo took off and would not come back," the owner wrote online. "We looked all over the place for him and could not find him. We decided to go home and wait for him to come back but he never did. I went out in the morning to look for him and found no sign of him anywhere,"  he said.
Anyway, after his wife received a call, the smile came back to their faces.
"My wife got a call that someone had just about hit a black lab, a white lab and a goat on the road. My wife called me and told me the news and I knew right away that was our dog. I left work right away. I saw the crew out in a cut bean field on the east side of the highway," Kyle recalled.
As soon as Bo recognized his owner, he just quickly jumped into the car. His newest friend, a white Labrador fallowed him. But with the other friend, a goat, there was a little bit difficult, but after Kyle's encouraging words she also jumped in.
"Hey goat you wanna get in my truck too?" Kyle is heard asking. "Hop in! Get in the back. Just make yourself at home," Kyle said.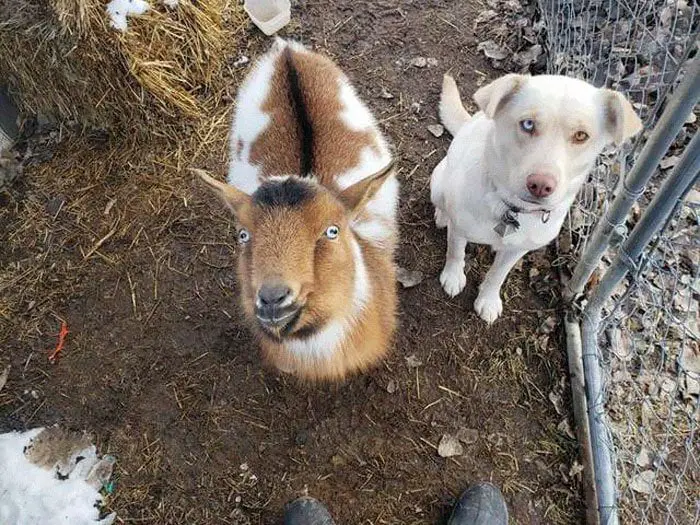 It turned out that Bo's newest friends were actually pretty familiar for the Kriers. Named Ozzy and Libby, they belong to Kyle's neighbors Chris and Shawna Huggans. So after a little funny adventures they were all returned to their homes. Thankfully!
Watch the hilarious moment bellow.
Via majestic animals