WHALE PLAYS FETCH WITH BOATERS
One of the most amazing things happened to a group of South African rugby fans who were on a boat in the North Arctic ocean, a wild white beluga whale played fetch with them and they recorded it!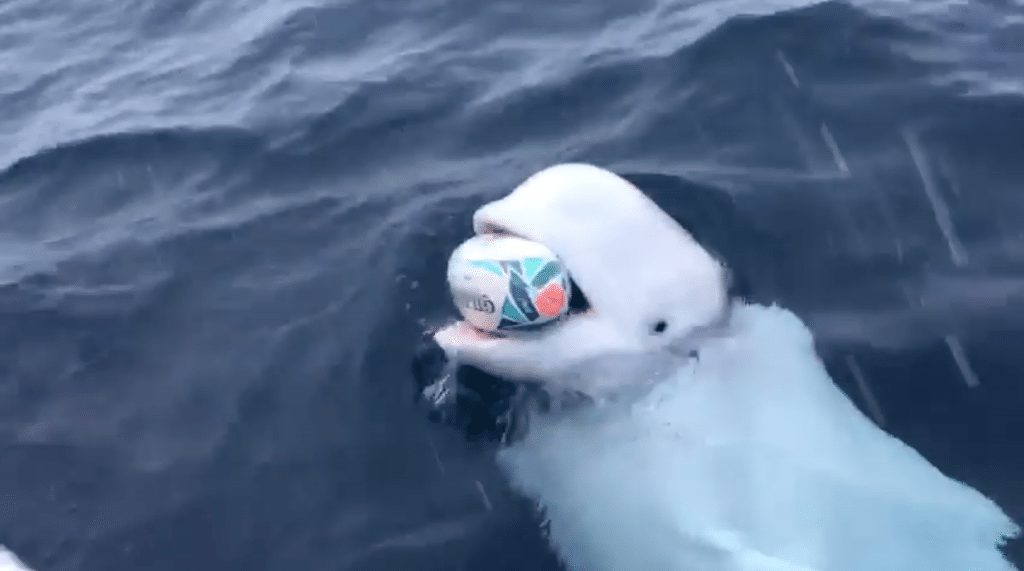 THE STORY OF WHAT EXACTLY HAPPENED
First off, Alan Kowen posted the video to Facebook on Wednesday, November 6th, 2019 and so far it's had over 1.6 million views, 8 thousand comments, and 53 thousand shares.
Apparently they spotted the whale after it swam right up to the boat and decided to see if it would play with them. One of the guys threw a rugby ball into the ocean and to their amazement, the whale swam after it, grabbed the ball with its mouth and brought it back.
It's very rare to see a majestic creature like this much less witness it be so friendly that it'll play a game of fetch. They continue to throw the ball and the whale continues to bring it back.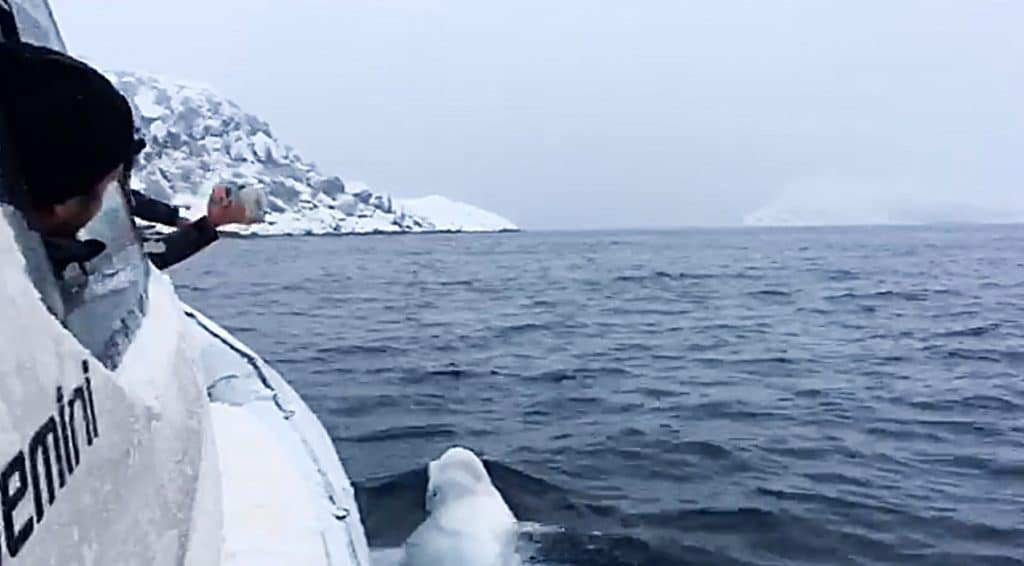 The footage shows it popping out of the water with the most adorable look on its face before submerging again to swim back towards the boat. It appears to be very happy to have the company of the men.
One of the guys on the boat says, "It's so gentle now," while the guy recording the video responds "it's crazy, yeah."
The footage is so clear and up close to the whale that the official Rugby World Cup Twitter account shared the video showing it off as well. You've got to see this!
via country rebel