Mexican entrepreneurs Adrián López Velarde and Marte Cázarez recently debuted Desserto, the first organic leather made entirely from the nopal (or prickly-pear) cactus. The entrepreneurs' aim was to create a sustainable, cruelty-free alternative to animal leather. The material is partially biodegradable and has the technical specifications required by the fashion, leather goods, furniture, and automotive industries.
Thanks to it's flexibility, breathability, and durability of at least 10 years, the cactus leather has the ability to replace the use of animal leather and synthetic materials that are not environmentally friendly. López Velarde and Cázarez quit their jobs to focus on developing Desserto, also known as cactus or nopal vegan leather.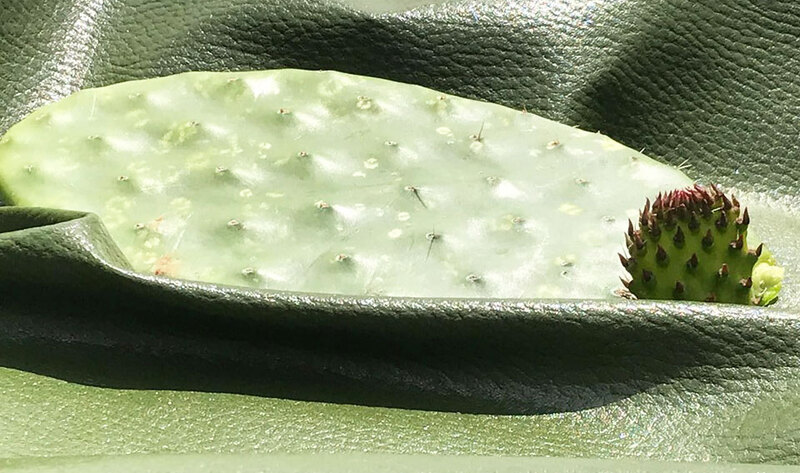 "After two years of research and development, we managed to produce a suitable material that complies with the features and technical/mechanical specifications required by those industries that use animal or synthetic leather," López Velarde told media outlet Fashion United. "Also, thanks to its organic composition, it is breathable, which makes cactus or nopal vegan leather similar to animal leather."
The creators showcased Desserto last month at the International Leather Fair Lineapelle in Milan, Italy and are already working with major groups in different industries for potential applications.
Via vegnews