Wood carving is one of the oldest crafts in the world. The prehistoric people used it to make decorative handles for various tools and weapons. Today this craft is seen more as a form of art.  A form of creative expression that requires skill and has the effect of building an artists' confidence, strength of character and problem solving capabilities.
Wood carvings and sculptures were once used to celebrate a nation's culture. Inspired by this idea, these Chinese sculptors decided to carve a giant lion from a single tree trunk.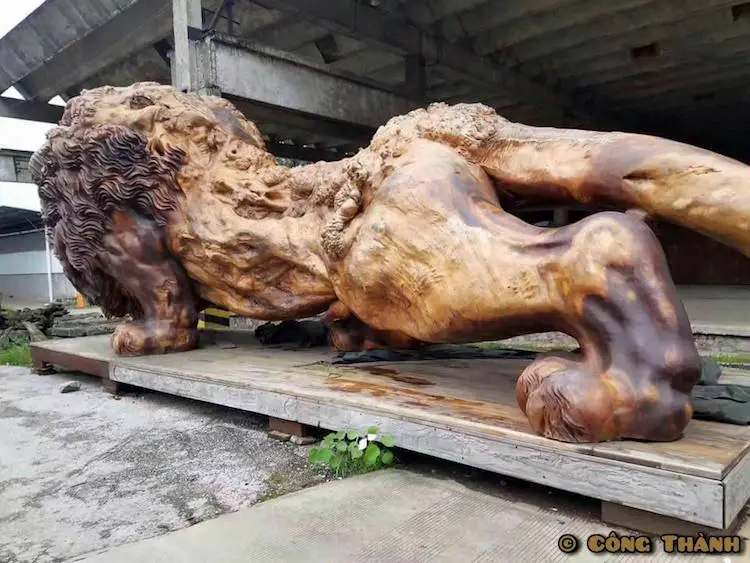 It took more than 3 years and 20 people's hard work to carve the massive Oriental Lion. The piece of art is located in Fortune Plaza Times Square in Wuhan, the capital of China's Hubei Province.
The artists, lead by the sculptor Dengding Rui Yao, first started to work on the giant sculpture in Myanmar. Then, in 2015 it was taken to China in a 3,000 miles journey. Measuring in at 47.5 feet long, 16.5 feet high, and 13 feet wide, the giant lion is the world's largest redwood sculpture according to Guinness World Records, My Modern Met reports.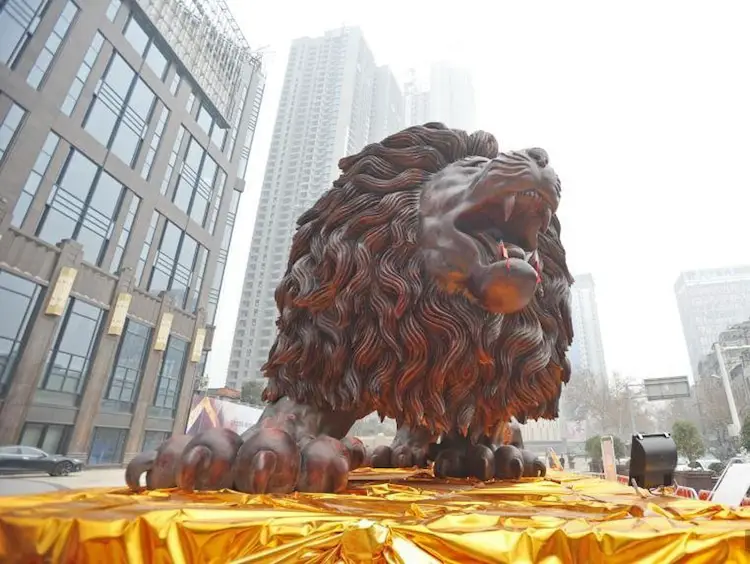 So far the the provenance of the tree remains unknown. However, the team gave assurances it wasn't a healthy tree they've just chopped down for their challenging project.
The choice to carve a lion is linked to the animal's significance in Chinese culture as lion is a symbol of power. Check the impressive piece of art bellow!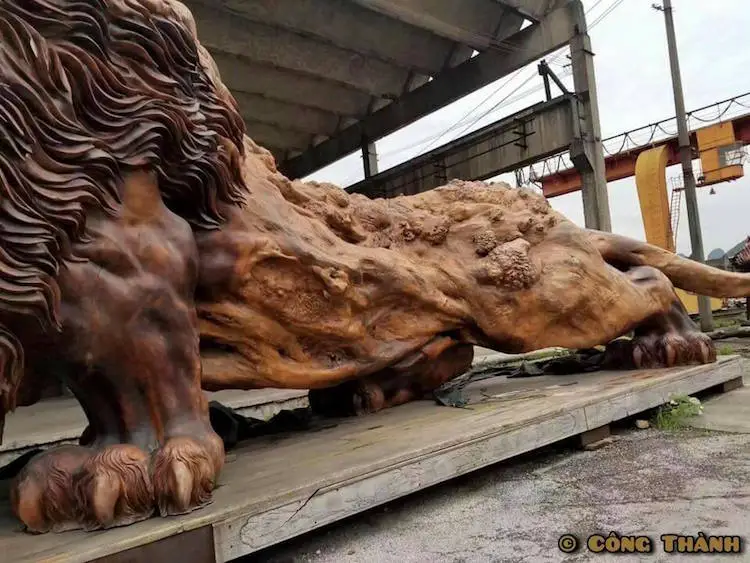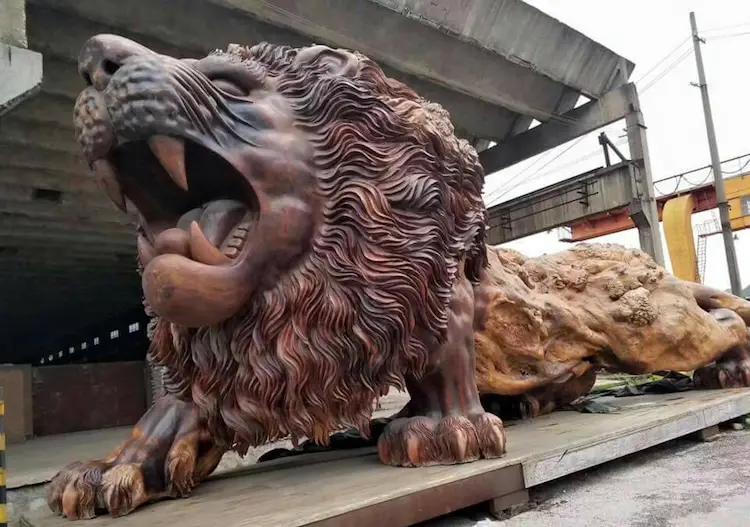 bgf